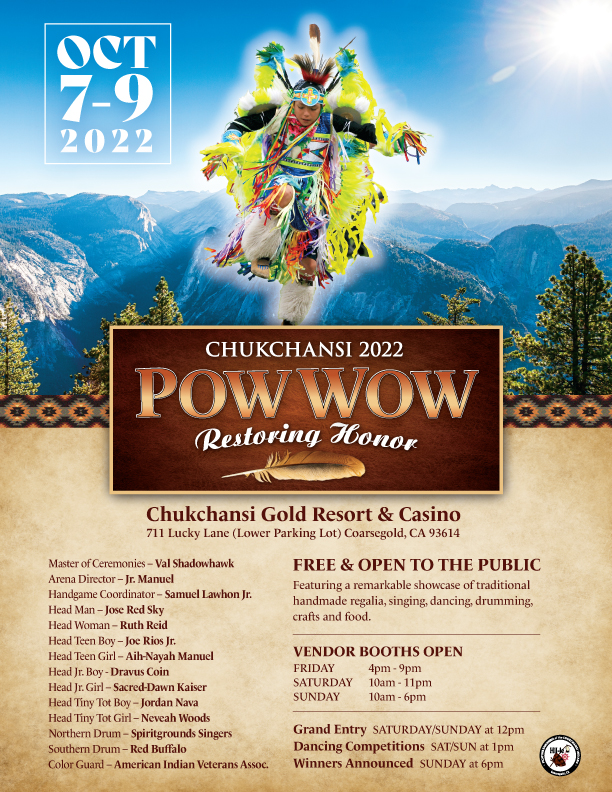 Native American culture will flourish October 7-9 at Chukchansi Gold Resort & Casino as the Picayune Rancheria of the Chukchansi Indians kicks off its 2022 Pow Wow in a celebration of song and dance with the theme "Restoring Honor."
The Tribe's largest cultural event of the year will feature a remarkable showcase of traditional handmade regalia, singing, dancing, drumming, crafts and food. This year's event will be a homecoming as the community is welcomed to the tribe's homeland, Chukchansi Gold Resort & Casino.
The event will be held in the resort's lower parking lot.
---
Parking will be available at the casino in the parking garage structure. Shuttle service will be at the bus entrance, (east side of the casino) they will be running to and from the event throughout the day every 15 minutes.
Shuttle service hours: Friday 3:30pm-9:30pm | Saturday 9:30am-11:30pm | Sunday 9:30am-6:30pm
No walking to the lower parking lot will be permitted.