Chukchansi Gold Resort & Casino embodies the ultimate in comfort, luxury, relaxation and excitement. You'll be inspired by the breathtaking views of the Sierra Nevada foothills from our luxurious and well-appointed rooms and suites. Your stay will leave you with a new appreciation for the gorgeous foothills we call home.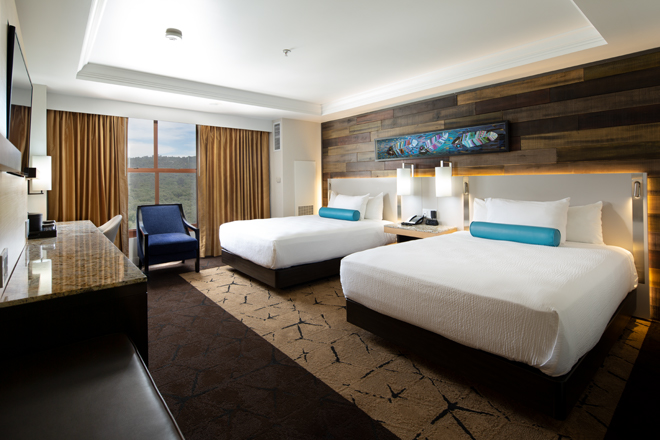 Hotel Rooms
More than 400 spacious newly remodeled rooms and luxurious suites in our Picayune and Chukchansi Towers overlook the spectacular Sierra Nevada, where you're free to take in spectacular sunrise and sunset views from our plush furniture, premium beds or jetted tubs.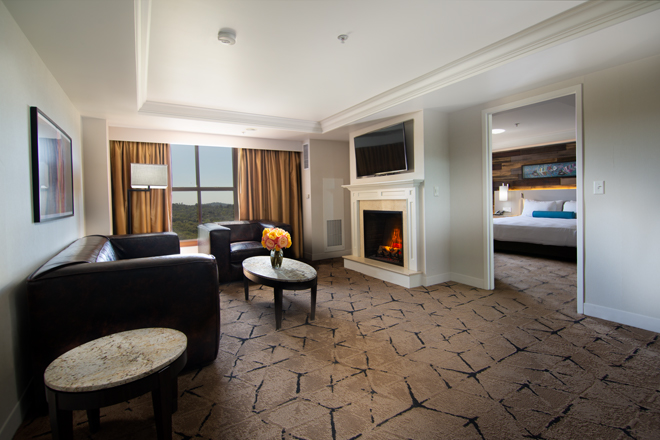 Hotel Promotions
Occasionally, Chukchansi Gold Resort and Casino offers special rates on our spacious rooms and luxurious suites. Check in often to see what specials you can find!