Chukchansi Gold Resort & Casino embodies the ultimate in comfort, luxury, relaxation, and excitement. We take immense pride in being one of Central Valley's only AAA Four Diamond resorts. You'll be inspired by the breathtaking views of the Sierra Nevada foothills from our opulent and meticulously designed rooms and suites. Your time with us will foster a profound admiration for the stunning foothills that cradle our esteemed retreat.
• For multi-night stay over, daily housekeeping service is offered upon request •
Please click HERE to see our Service Animal policy for reference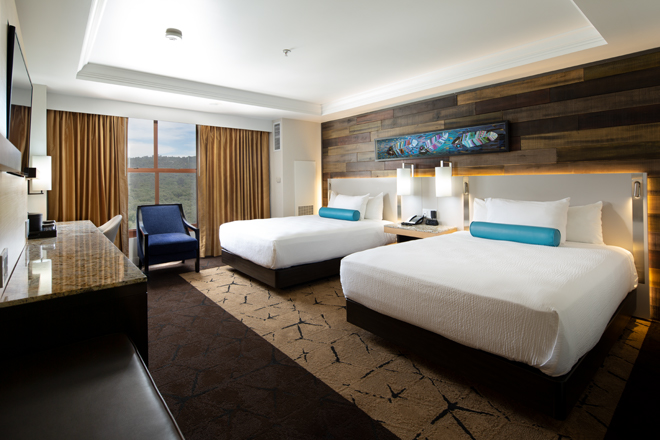 Hotel Rooms
More than 400 spacious newly remodeled rooms and luxurious suites in our Picayune and Chukchansi Towers overlook the spectacular Sierra Nevada, where you're free to take in spectacular sunrise and sunset views from our plush furniture, premium beds or jetted tubs.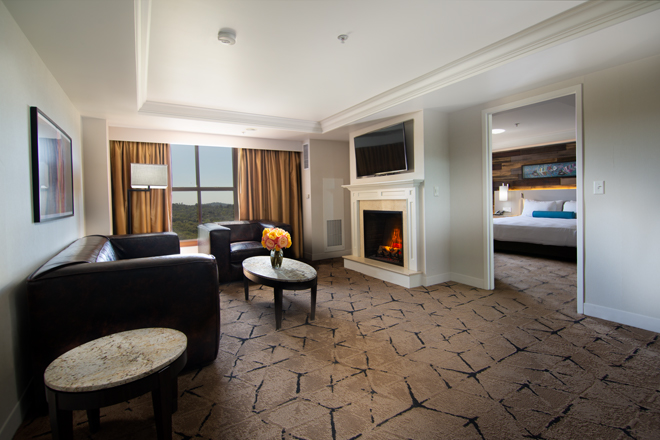 Hotel Promotions
Occasionally, Chukchansi Gold Resort and Casino offers special rates on our spacious rooms and luxurious suites. Check in often to see what specials you can find!